Composer Statuettes

CURRENTLY UNAVAILABLE
Authentic replicas of your favorite composers.
Excellent for use as Music Teacher Awards, Gifts for Music Students, Music Studio Promotions, Homes, Schools and Colleges.
Made of the finest, unbreakable vinyl plastic - strong, tough, washable. Authentic replicas of the finest European bust sculpture.

Small -8879 -Height 4-1/2" - Round Base 2". Available in white only-$6.95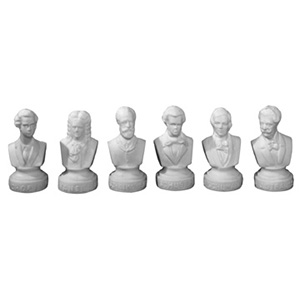 Large -8880-5" - 5-1/2" high. Available in white only. $-7.95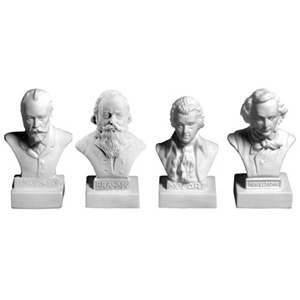 No reviews for this product.