Jansen Upholstered
Grand Piano Bench
10 Leg Styles
SKU: BN-1025
The Jansen Duet Bench is made right here in the USA.
It's the perfect size for a Grand Piano, a large Upright piano or if two people would like to sit together.
Each Bench is made of solid hard rock Maple wood and designed with the bottom "routed-in" to the sides.
It has a large Music Storage Compartment with brass hinges.
Size - 33" wide x 14"deep x 19"high
Bench Colors:
Mahogany, Black , Walnut, Red Mahogany, Ivory, Oak, White or Unfinished.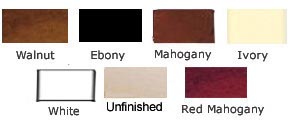 Satin finish, High Polished or Ebony Steinway Rub
Vinyl Top is available in Brown, Black, Burgundy -(Recommended with Red Mahogany Benches), White & Ivory
Top available in Smooth Top or Hand Tufted (Hand Tufted is Custom Made)
White, Ivory, Red Mahogany, Oak and any High Polish finish in any color other than Black are Custom-Made, and take longer to manufacture.
White & Ivory benches can take 8 to 10 weeks to manufacture.
Price varies according to leg style, top & finish selected.
Click Here for a Larger picture of the Leg Styles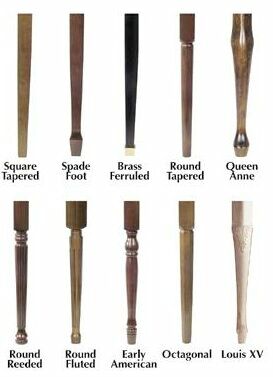 FAQ about Piano Benches / About Bench Colors

No reviews for this product.