Organ Dual Dolly Set for One Person Moving
Introducing the Dual Organ / Heavy Item Dolly.

A remarkable piece of equipment designed by Paul Jansen, with toughness and strength in mind. Moving Organs including the Hammond B3 or Heavy Appliances is a breeze. This set of Dual Dollies is specifically designed for use with One or Two people.

Price: $981.99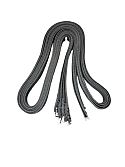 Price: $66.70