Vinyl Fabric for Piano Covers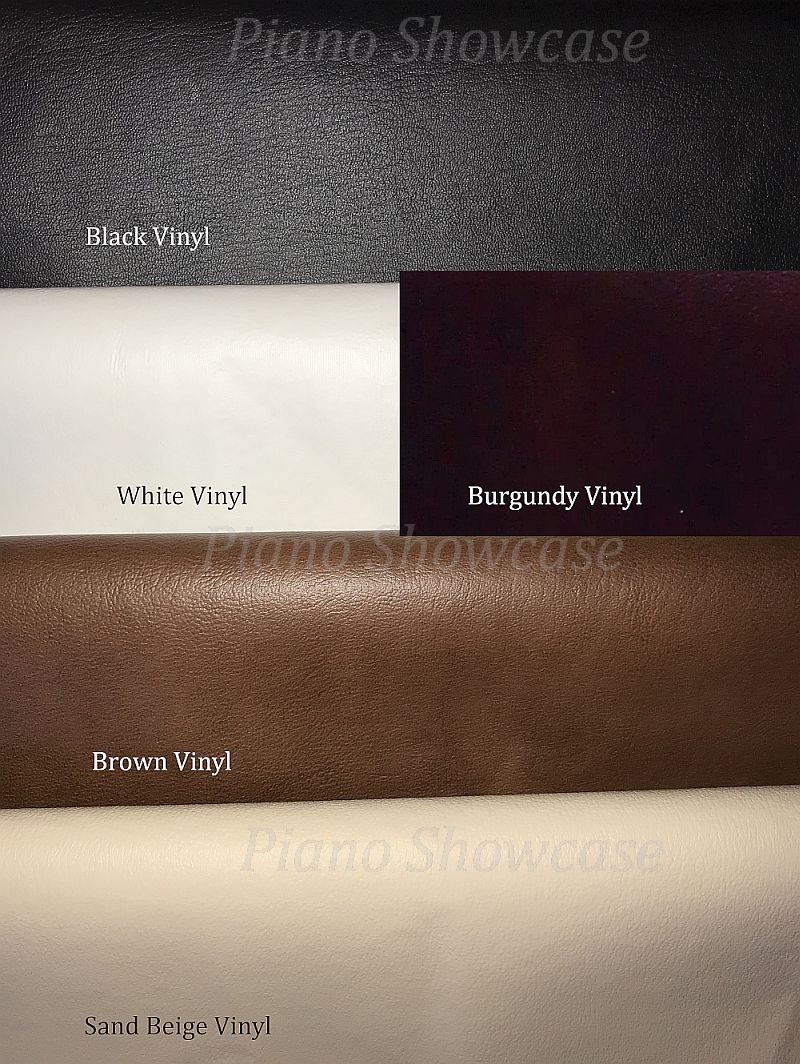 VINYL PIANO COVER: Our high grade Vinyl fabrics have the look of soft leather. We use only the finest quality durable vinyls for our piano covers.
The underside of the cover has a soft fleece lining to protect the finish on your piano. Heavy enough for protection in areas where liquids may be spilled, (just wipe off any marks with a damp cloth) yet light enough to remove and store easily. Cover lid may have a seam depending on piano size.
Not all Vinyl is the same. Some vinyls are paper thin or look like plastic. Our Vinyl is the correct weight for piano covers. Not paper thin and certainly not heavy duty. Thick vinyl should never be used for piano covers because it will retain heat and put the piano out of tune.... Not to mention the hassle of getting it on & off the piano.
Available in 5 Colors:
White, Sand Beige, Burgundy, Black or Brown.
For maximum protection in a commercial setting, see our
Commercial Grade Heavy duty, Water repellent Piano Covers.
Need more help selecting a cover?
Call us Toll Free 1-800-791-7144