Paul Jansen (USA)
Petite Duet Adjustable Bench
BN-1052

The Jansen Petite Duet Adjustable Bench features the same silent precision "Micro-A-Just" mechansim
used in their full size Duet Artist Bench. It's made of Solid Maple hardwood with a Vinyl Tufted top. Leather top available -additional $458.35
Ideally suited for use in teaching studios and settings where a diamond-tufted top is not necessary.
Colors: Ebony; Mahogany; Walnut; Ivory; White

Satin Finish or High Polish
Seat size - 33" x 13"
Height adjustment from 18" to 21"
We can substitute special length legs either 1 or 2 inches higher or lower on the following 3 leg styles.
'Traditional Tapered' - 'Tapered with Brass Ferrules' or 'Spade'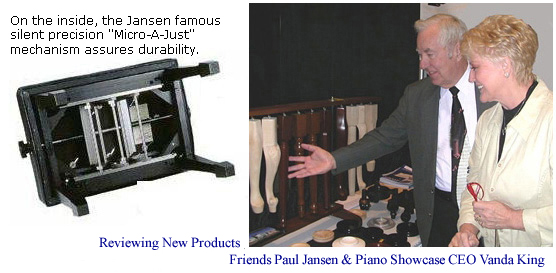 9 Hand Carved leg styles.
Price will vary according to leg style chosen.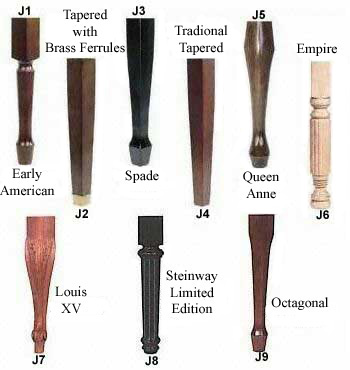 No reviews for this product.