'Classic' 3/8" Quilted Water Repellent Fabric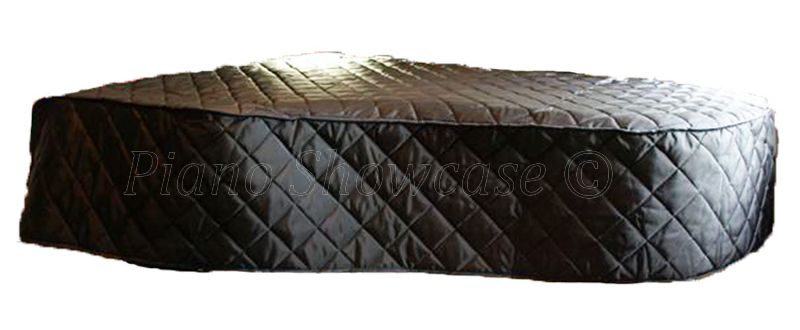 These covers are medium weight and are 3/8" thick, Water Repellent, Black nylon. This lovely fabric is quilted in 4" squares with soft poly-cotton backing to protect the finish on the piano. Cover lid may have a seam depending on piano size.
Looks lovely in any setting - Available in Black (Has a shiny finish).
To determine the size of your piano, if you don't know the model, measure in a straight line from the farthest end at the back curve, across the closed top, to in FRONT of the keys...
OR...Measure the entire length (front to back), underneath the piano.
For Extra and Maximum protection in a commercial setting, see our two heavy duty covers.
Padded Quilted Mackintosh Covers.
Commercial Grade Heavy duty, Water repellent Covers.
Need more help selecting a cover? Call us Toll Free 1-800-791-7144